Uncover Missed Sales Opportunities
Every website no matter how big it is does struggle to a certain extent when it comes to increasing conversions. Conversion rate optimization is a mix of clever marketing and a lot of testing. The beauty of conversion optimization is that small changes can produce big results. If you have an ecommerce store or you sell physical goods over the internet, then conversion rate optimization can really help you to get higher revenue within the existing traffic.
Our recommendations include psychological aspects of marketing. We derive data from what forces people to buy and how to influence a purchase decision.
Layouts, colors, placement, design elements, content, marketing messages and call to action all play a pivotal role in conversions. We make sure all the elements work in tandem and yield the best possible conversion ratio for your website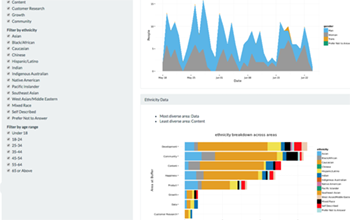 Funnel Analysis
Data accumulation
Identifying deviations from best practices, potential loopholes and bottlenecks
Visual data analysis
Blind test across a closed group of individuals for human emulation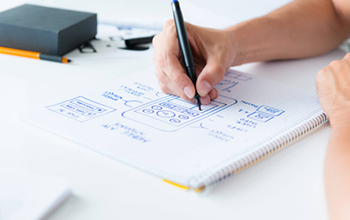 Wireframing & Prototype Design
We suggest improvements to the existing design through a wireframe model
Three versions of the design are developed and tested across sampled traffic
Data is gathered and used for further refining of the design
Final A/B split testing to determine the best converting design
Monitoring
Continuous monitoring of the conversion data to determine further additions to the design
Set up automated reporting mechanism
Rinse/repeat till optimum conversion rate is achieved
From an online marketing perspective, conversion is when a visitor on your website takes a specific decision on your landing page or webpage. This specific decision includes actions such as buy, register, book, subscribe, download, enquire, etc. This process of conversion generates leads from visitors.
We give a great deal of importance to conversions. After all, generating revenue and leads is the priority of your business. A high traffic on your website or landing page is of no use unless it converts into quality leads. With our unique processes, we help you get more leads from your website.
Our expert team improves your conversion rate by executing optimized strategies and running A/B split tests. We help your visitors stay on your webpage and take the action you desire. We focus on delivering lower bounce and exit rates and increased engagement rates with a high ROI ultimately, leading to more conversions for your business.
Expertise
You benefit from our experience in working with some of the biggest names in the industry. From local businesses to Nasdaq listed, We've been there and done that.
Cost Effective
We believe that advertising doesn't have to be always expensive. We create & execute profitable online campaigns that fit within your advertising budget and exceed your expectations.
Commitment
We are committed to your growth. When you work with us, You will realize that we are not merely a vendor but an extension of your marketing team.